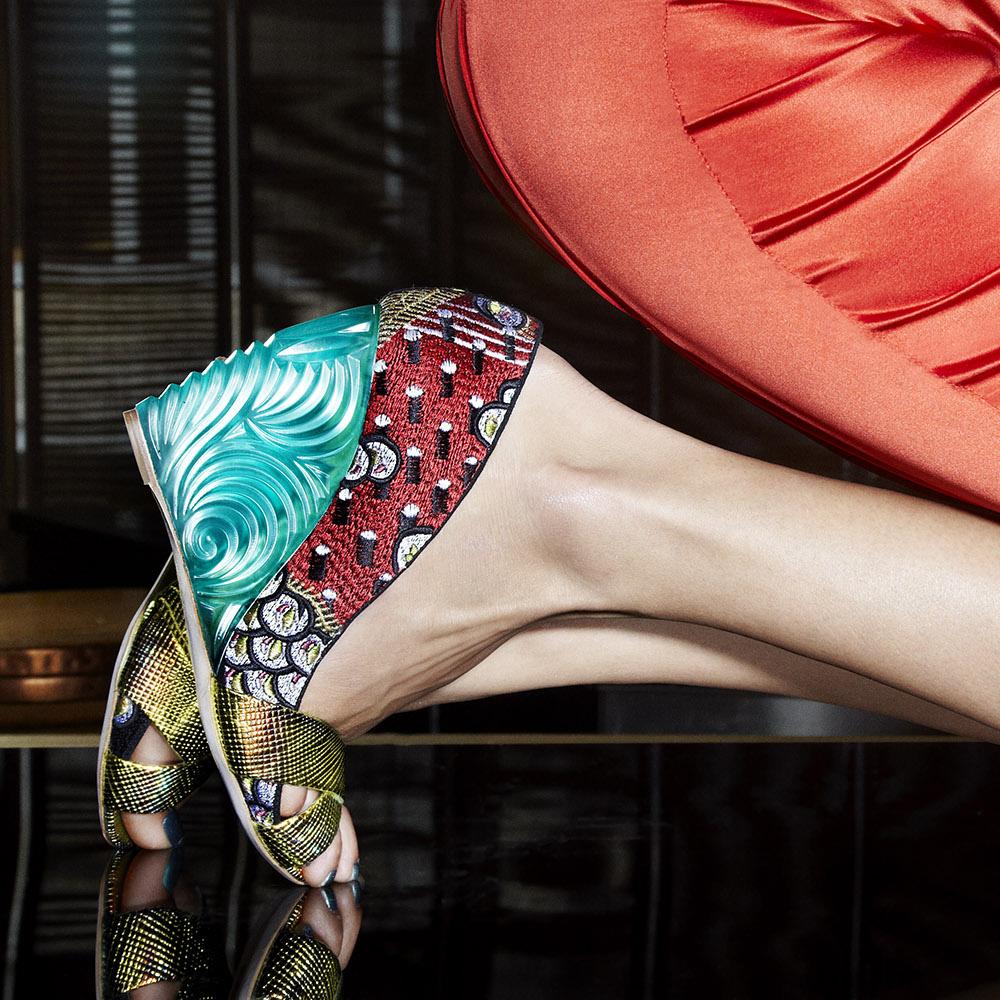 If ever the truism that inspiration can come from anywhere this is a good example.
I'd been making wedges successfully for a few seasons and was wanting to do something different with what is, relative to a normal heel a large bit of the shoe. What raw material could you make a wedge out of with properties that were both intrinsically interesting and physically credibly? Glass! I've always had a fascination with glass - stained, blown, moulded there is something magical in the alchemy of turning the raw ingredients of glass into an infinite kaleidoscope of form and colour. I'm an inveterate collector of glass in all its forms. 

Kibo
I was contemplating this over a glass of Pastis in the Café de Flore, St Germain, Paris when I noticed in the upstairs lavatories the wonderful moulded milky glass lights. I must have been in the Café de Flore hundreds of times, I'd even admired these Lalique designed lights before. Inspiration struck! I took a photo of them, reduced the resolution and tinted it the colour of my cloudy drink and sent it immediately to start work on a prototype. Et voilà? The Kibo Wedge was created!
Photo Credit: Eddie Wrey
Shop Wedges
11 March 2021
---