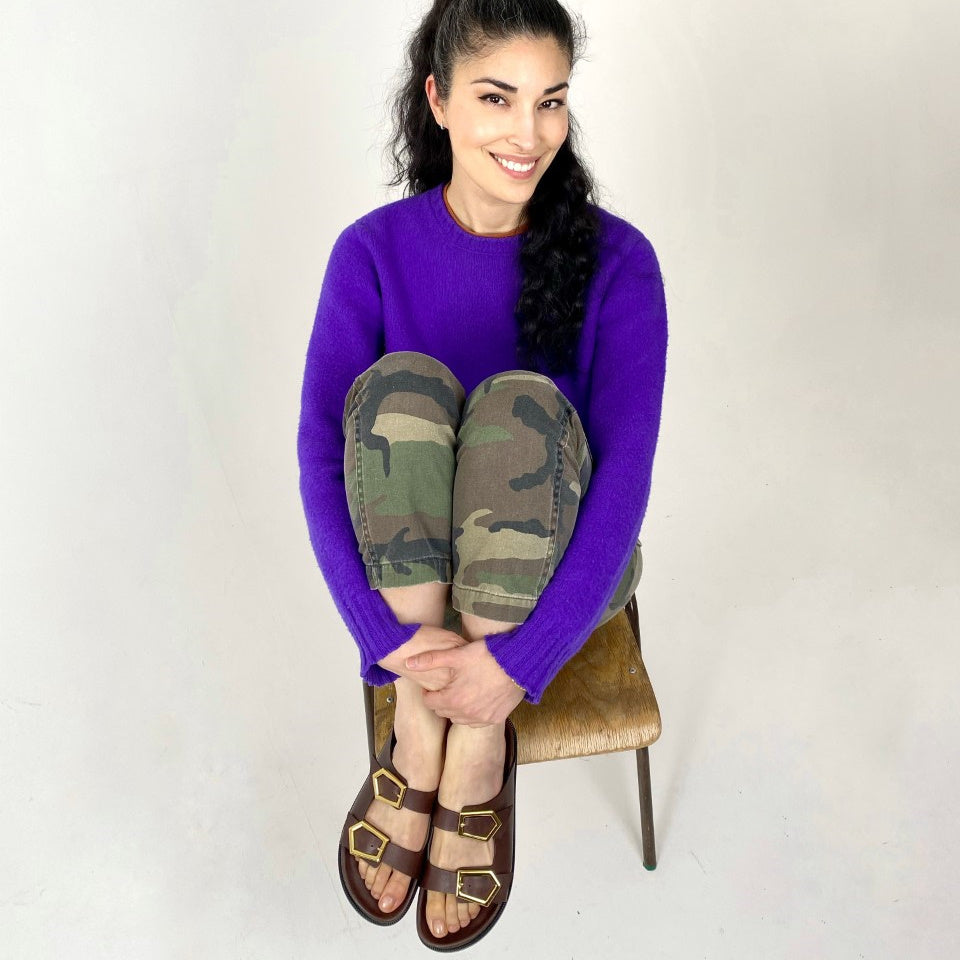 In My Shoes: Caroline Issa
Street Style favourite and businesswoman Caroline Issa is a magazine publisher and consultant. Becoming a management consultant after graduating from the University of Pennsylvania, she travelled the world before joining the team at TANK Magazine where she is now the Fashion Director and Chief Executive.  In addition, Caroline is the editor of online magazine Because, has launched capsule collections with Nordstrom and Label/Mix, and is a regular on the front row. Follow @carolineissa.
Tell us a little about you.
Entrepreneur. Loves to Travel. Makes magazines. Learning Mandarin.
How do you start your day?
With as much sleep as possible, and then waking up with a savoured cup of English breakfast tea. When I don't have one, my day is a little bit off kilter.
What is your fashion philosophy?
Buy less but buy better.
Can you share your top tip?
Hurtle head first into the unknown. That includes having fun with fashion - it can change your mood, your posture, your day and your outlook.
Who inspires you?
People like Rupert - they love what they do, they're great at what they do, and they make us dream.  Es Devlin. Hannah Barry. Too many to mention!
How do you unwind?
Reading books.
If you could visit anywhere in the world tomorrow, where would it be?
Isfahan, Iran.
Can you tell us something you discovered recently?
Kitten videos on TikTok. Mesmerising.
What is the best part of your job?
Supporting creative people
Which shoes do you love this season?
These sandals. Chic flats are always welcome in my life and these will accompany me around town on a daily basis!
Shop Caroline's Style
28 March 2022
---