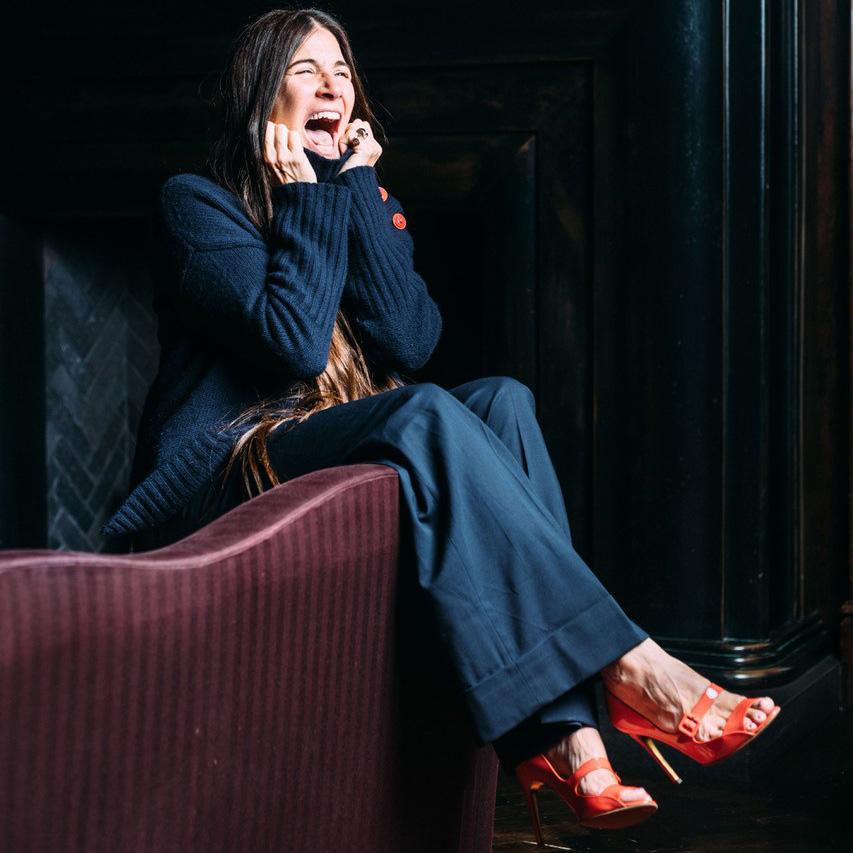 In My Shoes: Elizabeth Saltzman
Elizabeth Saltzman is a London-based stylist working internationally. Elizabeth's career began at Giorgio Armani in 1984, which propelled her to an eight-year run as a senior fashion editor for American Vogue. She went on to join the team at Vanity Fair as fashion editor and was soon promoted to fashion director. Today, she serves as contributing editor at British Vogue and Air Mail. Elizabeth has worked on many major beauty, lifestyle and travel campaigns. She has worked closely with many brands styling their ready-to-wear collections and Couture shows, including Tom Ford, Ralph & Russo and Prada to name a few. Elizabeth's celebrity clients include Gwyneth Paltrow, Sandra Oh, Jodie Comer, Julia Garner, Saoirse Ronan, Ellie Bamber, Poppy Delevingne, and Uma Thurman. Follow @ElizabethSaltzman
How do you start your day?
Every day is started with gratitude. I am not being hippy dippy, I am just really grateful. Then of course the focus is on our dog, Fred, and our boys, Harry and Charlie, who are grown men now but will always be my boys.
What is your fashion philosophy?
Buy less and buy better.

Gwyneth Paltrow
Can you share your top tip?
This tip applies to all parts of life, whether it's your closet, office, suitcase, home… Less is more. More isn't always better, unless of course it's milk chocolate or emeralds!
Who inspires you?
Sir David Attenborough inspires me… Always has, always will!
How do you unwind?
Skating, long walks, a quick dance (even if I am by myself)… And if the opportunity exists a swim in the ocean.

Saoirse Ronan
If you could visit anywhere in the world, where would it be?
Papua New Guinea and the Philippines.
Can you tell us something you discovered recently?
My friend, Mohieb, told me about an app called 'PictureThis.' I am obsessed with flowers and plants, it identifies everything. It's brilliant!
What is the best part of your work?
My team! Also, I love building confidence in women and supporting designers.
Which shoes do you love this season?
Robyn, but nothing will top my absolute favourite, Seraphine from SS14.
Photo credit: Alexandra Dao
23 December 2020
---