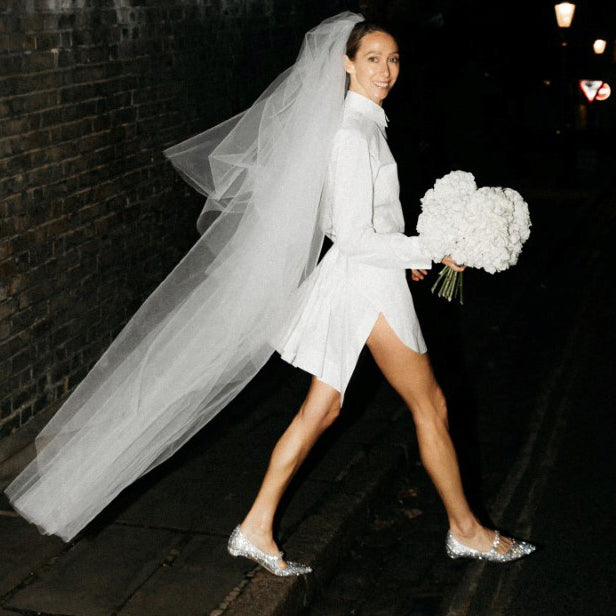 In My Shoes: Holly Scott Lidgett
Holly Scott Lidgett is a London-based creative partner to both talent and luxury brands. Her clients range from Swarovski, Charlotte Tilbury to Rimmel, and the actress Ruth Wilson. Holly started her career in the music industry before being approached by Gainsbury & Whiting to work on show production for Alexander McQueen, later working on Katie Grand's POP magazine and casting for fashion shows and campaigns. The past seven years she has worked primarily on talent strategy and brand partnerships. Follow @hollyscottlidgett 
Tell us a little about you.
I have worked for 20 years in the luxury fashion industry; starting as a producer of fashion shows, then moving into magazines, and for the last 8 years I have focused on working directly with talent and brands. My focus with talent is on their image strategy and management.
With brands I work to secure and roadmap their talent partnerships and cultural strategy. I love it. It's collaborative. Creative. Relevant.
I am also mother to 2 fantastic little people, stepmother to 4 outstanding little adults and wife to a magnificent man. I am also lucky to say I have the most fabulous friends! 

How do you start your day?
The normal morning madness getting the kids ready for school. Followed by a non-negotiable long walk across Hampstead Heath with my husband. Twice a week I tag a hot yoga class on to this ritual. Then I am ready for coffee and work.

Holly chose to repurpose a pair of Rupert Sanderson Audrey flats from her own wardrobe for her wedding, which were painstakingly hand-embellished with Swarovski crystals by her sister-in-law Chloe Stewart Smith. 
What is your fashion philosophy?
Not to apologise about how much I enjoy fashion!! There is nothing better than mood boarding looks with my girlfriends before any event - big or small.
I rarely impulse buy - I make sure that my purchases are investments and good quality. Cheap clothes in mass volume hugely upset me.
Can you share a styling tip with us?
Take time to work out what silhouette works best for you, then build and invest in your wardrobe based around that. Consider your wardrobe in capsules - work / rest / play. It focuses the mind.  
My top tip for life is to turn the dial down and pay attention. Don't let perfection be the enemy of good.  
What inspires you?
Pedestrians / members of the public. I come up with my best ideas when I am walking round London people watching.   
How do you unwind?
Board games and cocktails with my husband, and late night baking.  
If you could visit anywhere in the world tomorrow, where would it be?
Heaven. So I could have a chat with my Mum.
Can you tell us something you discovered recently?
Stephen Fry's Podcast. Obsessed. 
What is the best part of your job?
My work family. Collaboration, freedom to create, and realising I do actually know what I am talking about.
Image credit: @ameliaallenphotography
Shop Holly's Style
15 February 2022
---