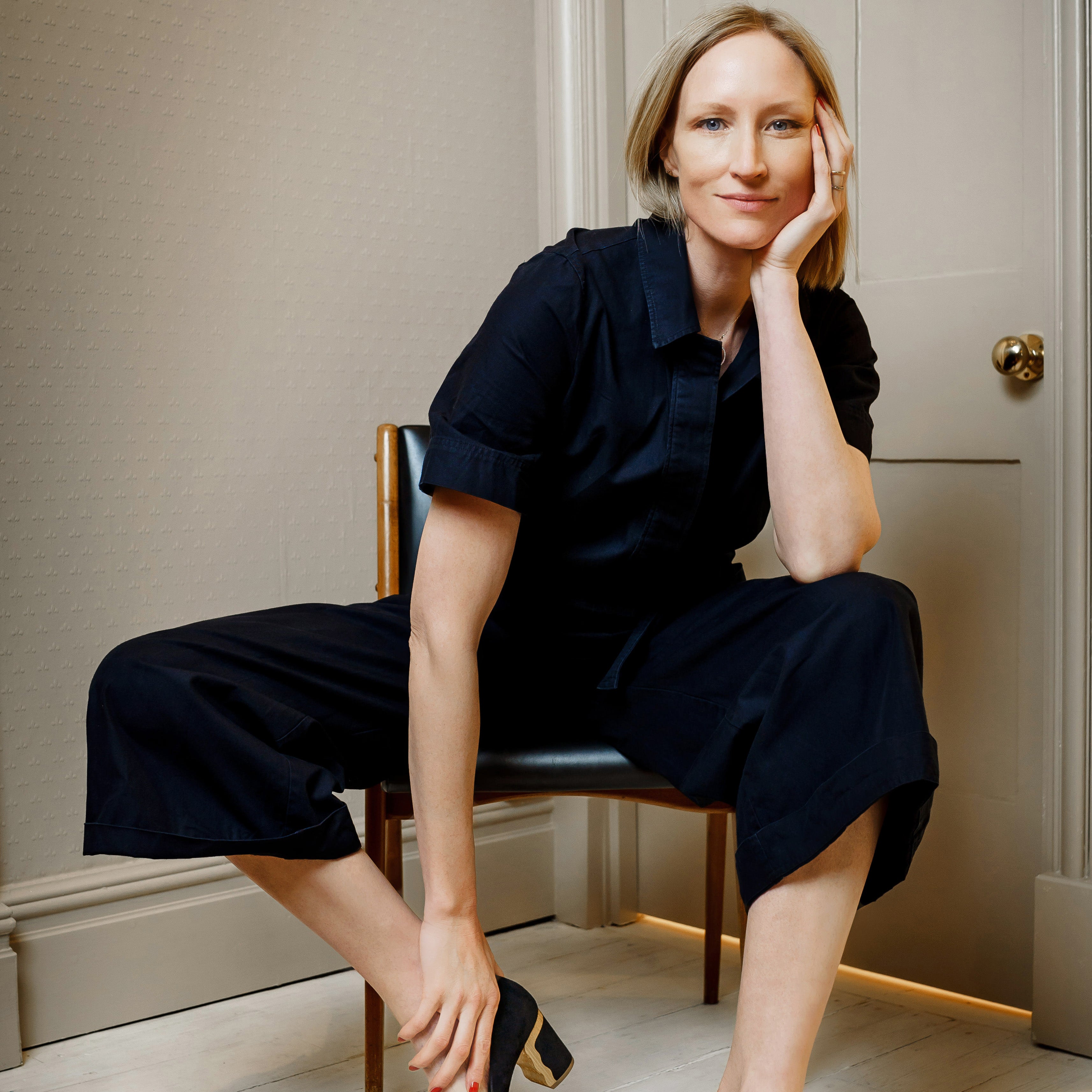 In My Shoes: Jade Parfitt
Jade Parfitt is a Fashion Model, Presenter and mother of three. Her modelling career launched at the age of 15 when she won a modelling contest, quickly going onto shoot with some of the industry's best photographers including Craig McDean, David Sims and Steven Meisel. Jade has also worked with Alexander McQueen, Chanel, Dior and many more, even appearing as the bride for Jean-Paul Gaultier's iconic shows three times. Jade lives in the countryside with her husband and three children. Follow @jadeparfitt
Tell us a little about you.
I have been working in the fashion industry as a model and sometime presenter for 25 years now! I love the creativity and collaboration that comes with the job. There are so many wonderful designers, photographers and editors that I am so inspired by and make going to work interesting. I also have my three wonderful kids to keep me busy on my days off; Jackson is 14, Tabitha is 5 and Silver is 3.
How do you start your day?
I am usually awake before 7, it's a busy morning with three children to get up and out to school… If I am not working, I try and squeeze in some yoga after the school run which always sets my day on the right path. 
What is your fashion philosophy?
I am so lucky that I get to wear a lot of amazing fashion in my job, I love classic pieces in the day, blazers and jeans, or a great jumpsuit with flat pumps or trainers for running around with my kids but I do love to get dressed up on a night out.
Can you share a styling tip with us?
Wear the clothes that make you feel good, a woman who is happy in her skin always looks chic.

David Downton sketching Jade in Rupert's studio a few years ago
Who inspires you?
I recently came across the work of artist Rory McEwen (late to the party) and absolutely love his incredibly real paintings of plants, and clever use of colour.
How do you unwind?
To unwind, I love to meditate, or run around in the field behind our house with my kids playing hide and seek, both good for the soul. 
If you could visit anywhere in the world, where would it be?
There are so many places I would like to go it is hard to choose one, I would love to see the Northern lights so maybe a Winter trip to Sweden or Iceland would make that happen.

Jade before her wedding
Can you tell us something you discovered recently?
It is never too late to learn, over lockdown I did an Open University course and really enjoyed it, I also started online art classes, and having not painted or studied since leaving school it was wonderful to find myself enjoying the learning process so much.
What is the best part of your job?
I love the collaborative elements to my job. Working together within a team of creatives towards a common goal, I feel very lucky to have had the opportunity to work with so many people I admire over the years.
Which shoes do you love this season?
So hard to choose, but I think I love Candice the most, Robyn is a close second!
Image credit: Joe Short
Shop Jade's Style
18 June 2021
---