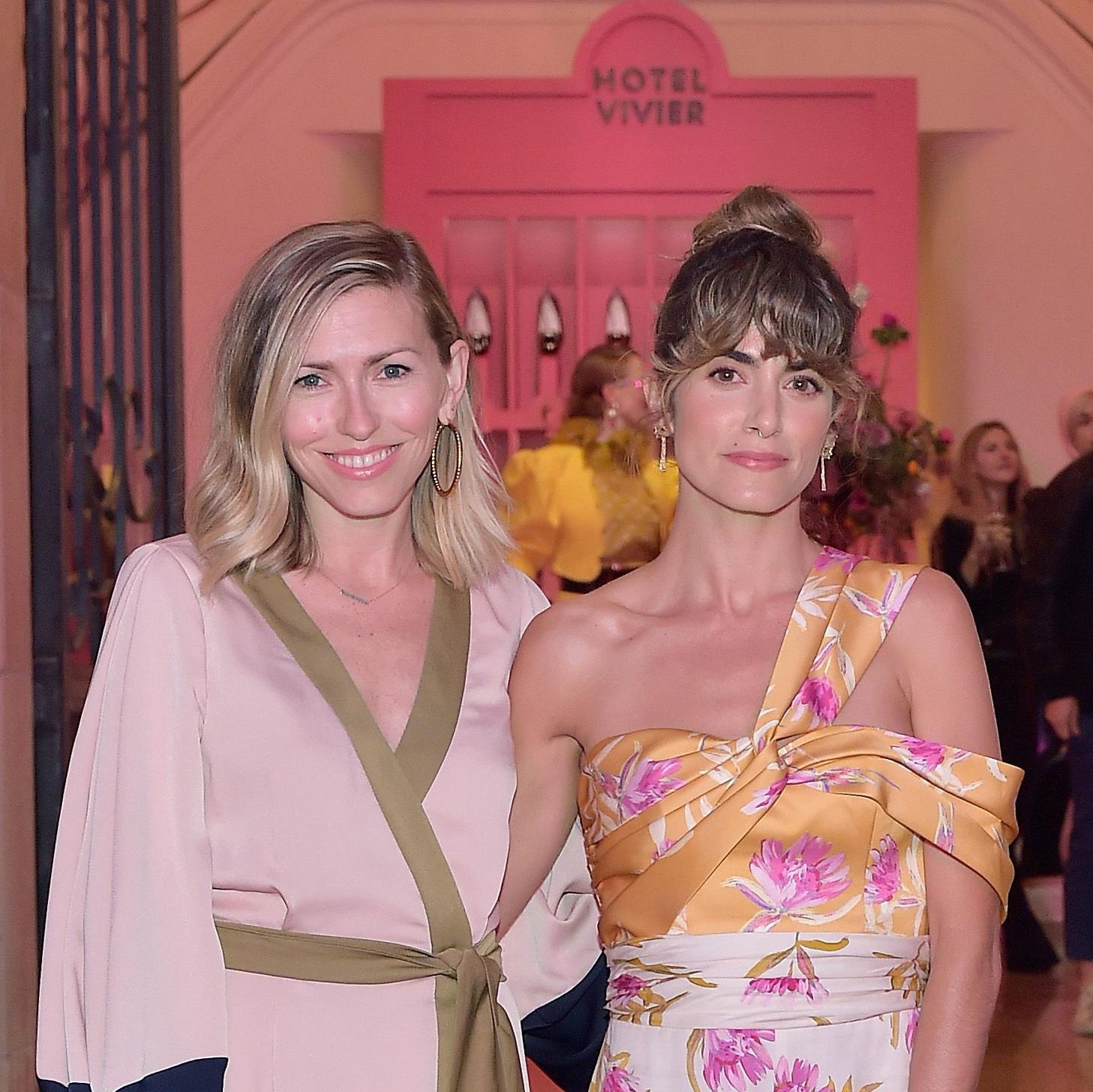 IN MY SHOES: Lindsey Dupuis Bledsoe
'In My Shoes' is our new journal series where we speak to inspirational women in the industry about their lives, motivations and fashion secrets.
Effortlessly chic Lindsey Dupuis Bledsoe is a celebrity stylist and fashion expert. Originally hailing from Louisiana, Lindsey lives in LA with her husband and daughter. Clients include actors Sharon Stone, Nikki Reed, Ian Somerhalder and Brittany Snow, for whom she recently served as bridesmaid. Follow @LindseyDupuis.
Tell us a little about you.
I grew up at the heels of my seamstress grandmother and always had a love of fashion. I received my bachelors degree in apparel design before moving to Los Angeles to pursue a career in styling and have spent 15 years here.
How do you start your day?
With a cup of coffee and a meal with my family. Because our jobs are not 9 - 5 and sometimes dinner gets interrupted, my husband and I made a pact to try to sit down and have a proper breakfast together before we start our day.
What is your fashion philosophy?
Your clothes introduce you before you get the chance to, so always leave the house prepared.
Can you share a styling trick with us?
I like to make sure my look always has a focal point whether it's a statement shoe, pop of color on my lips or an interesting bag. Think of it as a conversation starter.
Who inspires you?
My peers - I love that through Instagram we get a window into each other's lives. Everyone is so creative, I love watching how they express themselves.
How do you unwind?
With a long hot bath. I usually ask Alexa to play "spa music" or "mellow folk."
If you could visit anywhere in the world, where would it be?
The Maldives - A quiet island in the middle of nowhere feels like a safe haven right now. I love Island culture and always welcome a reset that only a week at the beach can give me.
Can you tell us something you discovered recently?
Time for myself. Being mom to a toddler I try to spend as much of my free time with her, but lately I have learned that creating time for myself is therapeutic and healthy for everyone in my family.
What is the best part of your job?
Collaboration, I love coming together with a team of creatives to achieve a complete (and compelling) look. Hair, makeup and the way your client carries the look on a carpet all play an important role.
Which shoes do you love this season?
Belinda in silver - the perfect flat for spring dresses and cropped denim.
17 July 2020
---