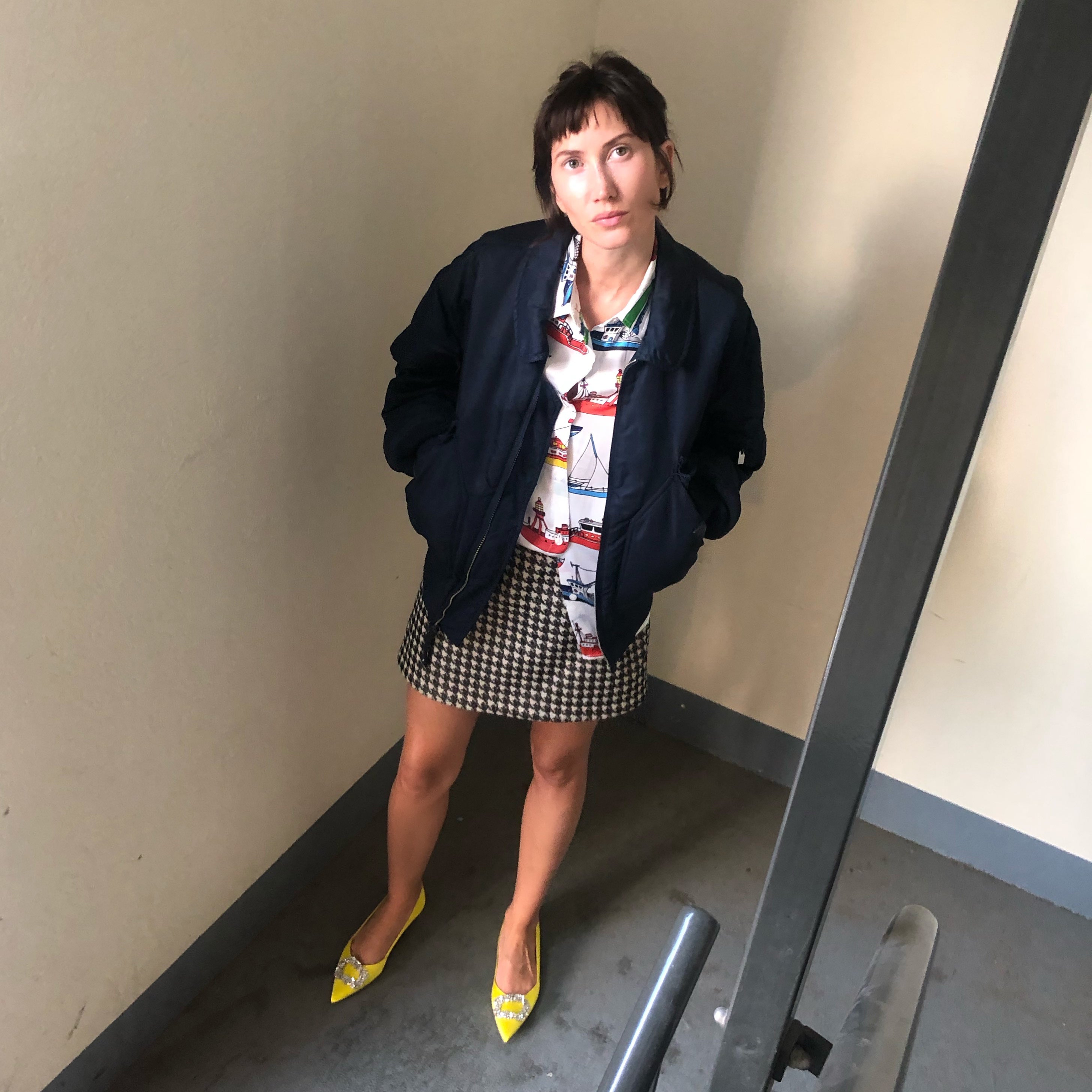 Louise Ford is a stylist working in fashion across editorial and advertising. She spent her childhood living between Zimbabwe and Kenya – formative years which inspirited in her a desire to story-tell via the medium of image making, exploring styling as a powerful form of self expression. She began with apprenticeships at British Vogue and i-D, before joining Dazed, spending four years in the fashion team assisting the creative director.
Louise currently lives in Paris and works with brands including Dior, Fendi, Stella McCartney and Burberry. She also spends much of her time working on personal projects, most recently in Kenya raising funds for non-profit organizations through visual storytelling, celebrating craft and creativity. Discover more about her recent project here. Follow @louise_ford
Tell us a little about you.
I am a Paris-based fashion stylist. I'm never happier than when I'm at a good exhibition, alone, listening to Desert Island Discs!
How do you start your day?
I start my day by cooking a delicious breakfast. Good food is crucial to my mood so I really take the time for breakfast. When I'm not on set, I typically spend the morning in bed with coffee, books and my laptop, working and researching. Viktor the cat, snoozing at my feet.
What is your fashion philosophy?
Don't follow trends, think about timeless pieces always. Never buy something you cannot imagine still wearing in 20 years time. Look after your garments and shoes, fix them, protect them.
Can you share a styling trick with us?
At this point in my life now that I'm through my 20's where I enjoyed trying new styles, I have only held onto special pieces and things I really like. I don't hoard clothes 'in case'. This makes getting dressed really easy because almost everything I own has a story or a sentimental value. Getting dressed in the morning puts me in such a good mood, remembering past collections, vintage finds or something I worked really hard to save up for.
Who inspires you?
Pedro Almodovar and my parents!
How do you unwind?
Turning my phone off and opening the new issues of AnOther, AD, The Gentlewoman, Holiday magazine and The Week. Reading takes a lot of concentration for me as my mind is quite hyperactive so focussing on the stories is very soothing.
If you could visit anywhere in the world, where would it be?
I would go to Sukiyabashi Jiro's restaurant in Tokyo, but I think it's closed now, so too late!
Can you tell us something you discovered recently?
I am currently studying a part-time course called Sustainability in Fashion's Future with the Institut Français de la Mode. I recently learnt a very alarming statistic that in the US a garment will be worn on average only seven times before being discarded.
What is the best part of your job?
Working with like-minded people and meeting photographers that are passionate about telling stories and empowering people through their lens!
Which shoes do you love this season?
I love the satin yellow Aga flats this season and I still wear my black Gracey ankle boots I got for my 18th birthday, 13 years ago!
16 July 2021
---