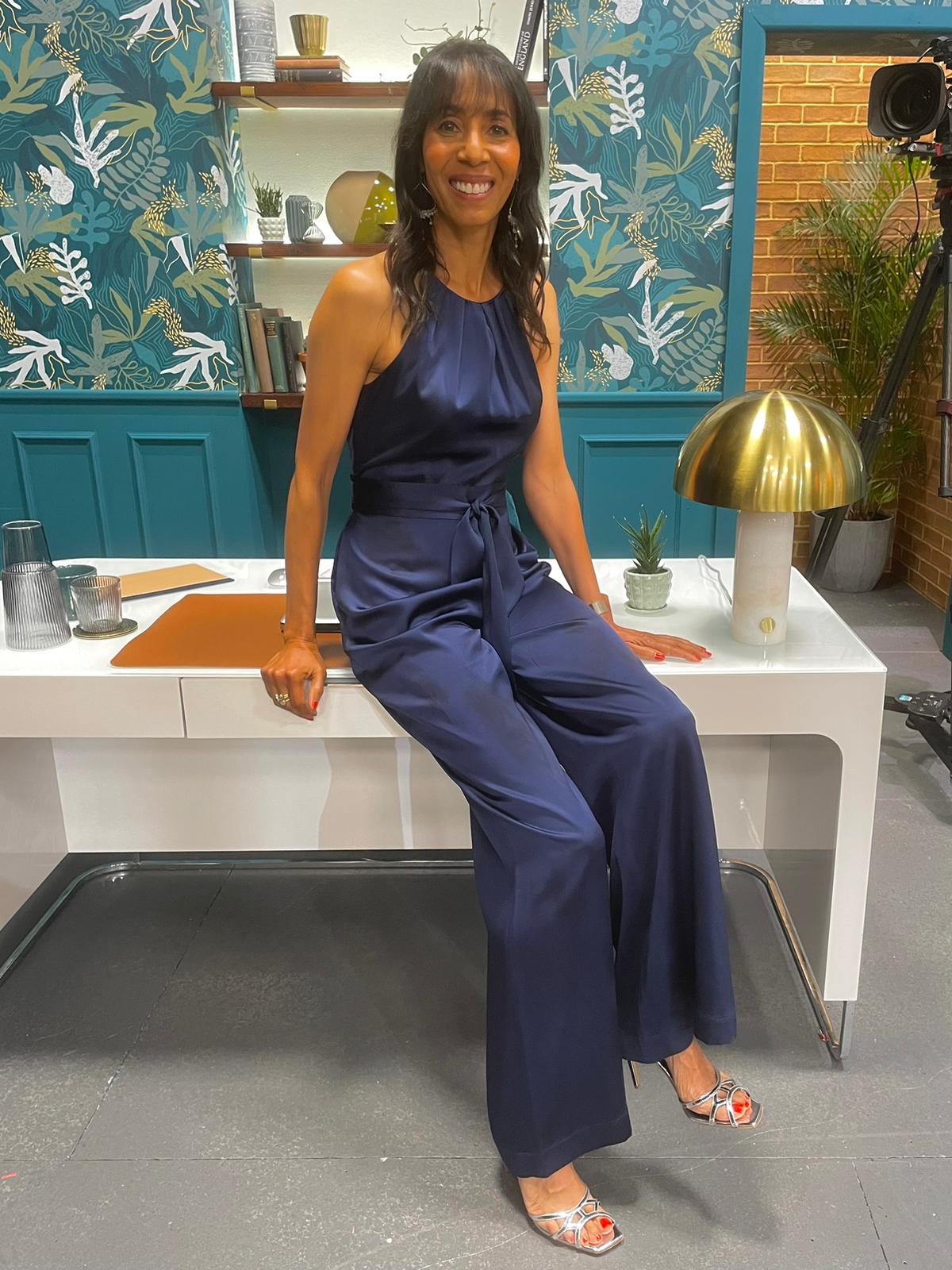 In My Shoes: Michelle Ogundehin
Internationally renowned as an authority on interiors, trends wellbeing and style, Michelle Ogundehin is a writer, author, brand consultant and TV presenter. Having trained as an architect, she began her career at the Tate Art Magazine before joining ELLE Decoration UK, becoming the multi-award winning Editor-in-Chief in 2004. Dubbed an 'interiors guru' by the Sunday Times, she first appeared on our screens co-hosting Grand Designs: House of the Year with Kevin McCloud in 2015 and became a judge on BBC's Interior Design Masters. In 2020, she released her first book, Happy Inside: How to Harness the Power of Home for Health and Happiness. Follow @michelleogundehin.
Tell us a little about you.
I'm a writer who also does some TV (I'm the Head Judge on BBC 1's Interior Design Masters!). By nature, I'm a complete introvert. I reboot through being alone, silence is my preferred soundtrack. I'm also a mum, sister, daughter and loyal friend.
How do you start your day?
With a meditation app. Not because I'm some sort of Zen goddess(!) but simply because it keeps me sane. I use a system called Holosync which uses an audio soundtrack to supposedly induce a brainwave state similar to that of practised meditators. It's the fast track. After that it's the scrabble of getting a 9yo up, dressed, breakfasted and to school, then, my schedule permitting, I walk the dog for at least an hour. I'm increasingly realising how vital both being outside and daily walking is to my wellbeing.
What is your fashion philosophy?
I need to feel like me, not be worn by what I'm wearing. Your dress should never enter a room before you do.
Can you share your top tip?
Just be yourself. It's what my father always used to say to me, and I now say it to my son. Plus be an individual. Who wants to be like anyone else? They're all taken. Make up your own mind about what you like, believe, and what's important to you.
Who inspires you?
Any of the brave female pioneers. Those women who stuck their heads above the parapet, daring to be different, and potentially putting everything in their personal life on the line to do so. A few names might be Lee Miller, Ava Gardner, Coco Chanel, Maya Angelou. But also all the women who juggle home, families, work and more. It's hard. We need to applaud ourselves more.
How do you unwind?
I walk. I need to be in motion to uncoil.
If you could visit anywhere in the world tomorrow, where would it be?
Right now, I have a desire to visit three very different, and yet possibly similar in vibe places: The Isle of Mull, Norway and Iceland. I like to explore places that feel different. I'm not much of a beach person.
Can you tell us something you discovered recently?
That Dalmatian puppies are born white and they get their spots later!
What is the best part of your job?
It's freelance nature so I can choose to be deliberately unbusy at times.
Which shoes do you love this season?
I absolutely love the Indus! The bamboo trim is beyond genius. I think they have future classic written all over them. But my heart is properly sold on the silver Felika strappy sandals which hold the promise of happy times to me.
Shop Michelle's Style
15 November 2023
---