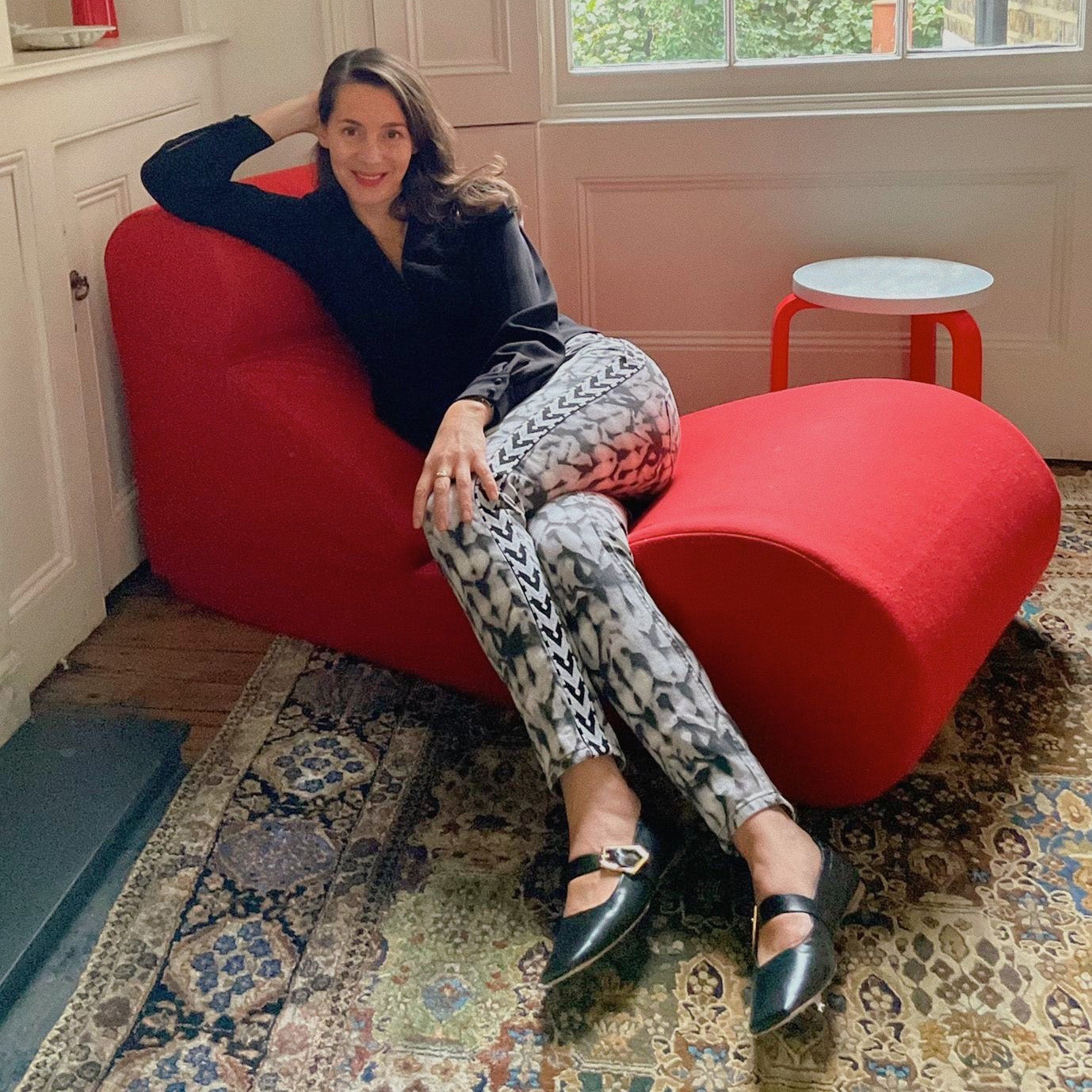 In My Shoes: Victoria Siddall
Victoria Siddall is a Board Director of Frieze, chair of the Board of Trustees of artist studio complex and non-profit gallery Studio Voltaire and a founding member and trustee of charity Gallery Climate Coalition. Joining Frieze in 2004, she became Global Director in 2014 where she lead the International art fairs in London, New York and Los Angeles. She also oversaw the launch of Frieze Masters and in 2020 was named as one of the 50 Most Influential People in Britain by GQ Magazine. Follow @victoriamaysiddall
Tell us a little about you.
I moved to London in the year 2000 and after a brief stint at Christie's I went to work at Frieze in early 2004. Cut to 18 years later and I was running the Frieze fairs in London, New York and Los Angeles – and had just announced a new fair in Seoul. In March of this year I left that role, although I remain on the Frieze board. Since then, I have had more time to focus on environmental issues, co-founding and working with Gallery Climate Coalition and raising funds for ClientEarth. I also chair the board of trustees of Studio Voltaire, and I live just south of the river with my partner and daughter.

How do you start your day?
Tea and the Today programme – terribly British. And then a school run across London which is a special moment of the day.
What is your fashion philosophy?
Can I dance in it? Joking aside, we always applied the philosophy of Reuse and Recycle at Frieze, and I try to apply the same to my wardrobe. There is joy in rediscovering something that you already own. In fact, I recently 'found' some boots by Rupert Sanderson that I have owned for at least ten years and which are still going strong.
Can you share a top tip with us?
My top tip is the extraordinary quantity of fantastic art that is free to see in London. We are so lucky to have free access to the major museums in this city, and on top of that there are endless great exhibitions in commercial and non-profit galleries.
Who inspires you?
Yvon Chouinard, founder of the company Patagonia – he recently donated his entire $3 billion company to a charity that will fight climate change. He is a rock climber who founded Patagonia because of his passion, not the desire to make money, and he has now set a standard of philanthropy that will hopefully have ripples across the world.
If you could visit anywhere in the world tomorrow, where would it be?
I would go to Naples. It has a combination of beauty and darkness that is very compelling, the sun shines in January, and I have spent some very good times there. And the pizza!
Can you tell us something you discovered recently?
The work of ClientEarth, a charity and environmental law firm. They do extraordinarily impactful work that is really targeted in the fight against climate change, as well as working towards ending pollution and protecting forests and wildlife.
What is the best part of your job?
The people, the art, the variety – there is never a dull moment.
Which shoes do you love this season?
I am always on the look-out for shoes that look great and that I can walk in all day - Melador are perfect for this season. I love the square toe and the gold buckle, and the elasticated back is a nice touch. These will be on my feet a lot this month and for years to come.
Shop Victoria's Style
11 October 2022
---