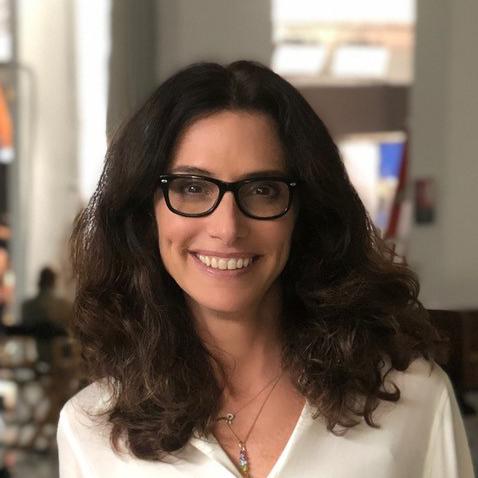 The Isolation Interviews: Elizabeth Stewart
Elizabeth Stewart is an industry-leading celebrity stylist and fashion editor, recently named one of the Top Ten Power Stylists of the Decade. Now based in Los Angeles, she spent twelve years working at the New York Times Magazine, and 10 years at WWD and W Magazine, getting her start in the Paris office. Working with some of the top photographers in the industry, recent editorials have appeared in Harper's Bazaar, Vanity Fair, Interview, Marie Claire, and L'Uomo Vogue. Elizabeth works with Cate Blanchett, Julia Roberts, Jessica Chastain, Gal Gadot, Viola Davis, Amanda Seyfried, Sandra Bullock, Rebel Wilson, and Zoey Deutch for their red carpet appearances and brand collaborations, creating countless headline-topping moments. Follow @ElizabethStewart1.
Where are you writing this?
I'm writing this sitting in my backyard, something I rarely got to do pre-quarantine
What are you reading?
I'm re-reading Dry by Augusten Burroughs. He's just a great writer and I love memoirs…I will read anyone's. I just finished reading Unorthodox after seeing the Netflix show.
What are you watching?
I'm watching Shtisel which is an Israeli show about an Ultra-Orthodox community in Jerusalem. And Normal People which is an Irish show based on the book by Sally Rooney about a modern love story. Also, My Brilliant Friend which is Italian and has an incredible unknown cast. All are really really good shows.
What are you eating/cooking/baking?
I am cooking on steroids. Meaning, if I make tacos, I make the tortillas too, if I make Indian food, I make the naan from scratch. Pizza Dough from scratch etc etc!
If you could visit any art gallery or museum in the world right now, where would it be?
Funny you asked, I just saw that Apple has a virtual tour of L'Hermitage and have been meaning to take it.
Have you picked up any hobbies in isolation?
I have learned to knit and am loving it.
Any lockdown discoveries?
I've discovered that it is very easy to fill my time.
Any lockdown saviours?
Sugar, and my husband Rob is also my lockdown saviour, we are enjoying walks and TV couch cuddling.
What is the first thing you will do when out of lockdown?
Hopefully going to work!
What's on your wishlist?
A great boot!
SHOP ELIZABETH'S STYLE
6 May 2020
---