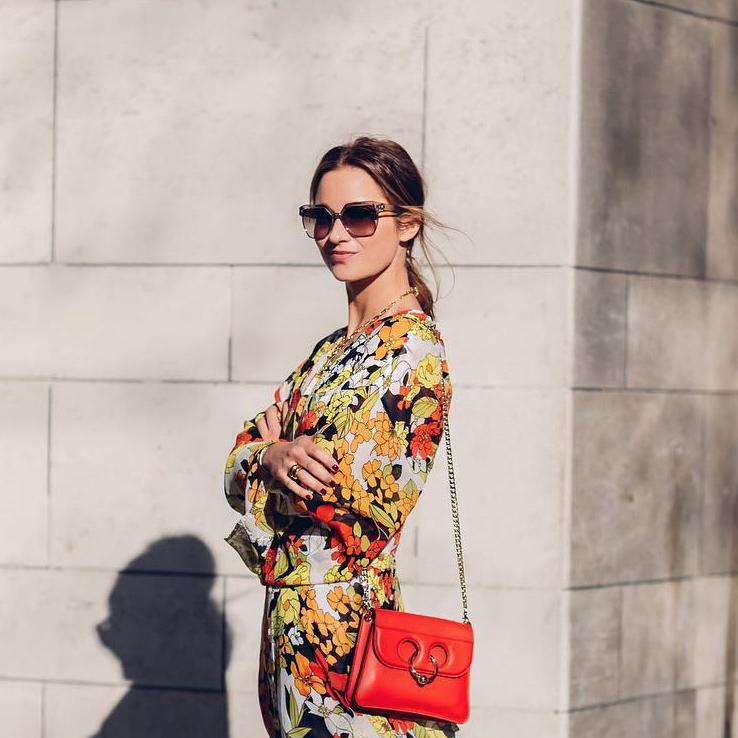 The Isolation Interviews: Kelly Eastwood
Kelly Eastwood, aka The London Chatter, is a London-based fashion and lifestyle blogger, and resident style columnist at Hello! Fashion Monthly. As one of the first professional British bloggers, Kelly has enchanted her followers with her joie de vivre, eclectic wardrobe and obvious compassion for causes greater than herself. An ambassador for No More Plastic, Kelly's sell out 'Buy To Give' collaborations have also raised over £70,000 for wildlife projects back in Kenya, East Africa, where she was raised, and still calls home. Follow @TheLondonChatter.
Where are you writing this?
From my boyfriend's terrace in Maida Vale, amidst the fresh air and plants… This little outdoor nook has become such a sanctuary!
What are you reading?
I whipped through "Where The Crawdads Sing' by Delia Owens (a heartbreaking coming-of-age story and murder mystery, told alongside the most vivid and transporting descriptions of nature – just what I've needed whilst locked-down in a city), and I am now reading 'The Five: The Untold Lives of the Women Killed by Jack the Ripper' by Hallie Rubernhold, which although haunting, is a long overdue look at these frequently overshadowed victims.
What are you watching?
Having been both gripped and moved by 'Unorthodox' (Shira Haas is utterly captivating) and then left emotionally drained by 'Normal People,' I'm keeping things a little lighter this week with some 'Killing Eve!'
What are you eating?
There has also been A LOT of sourdough consumed (admittedly, not made) in this household and way too much Jude's Salted Caramel Ice Cream enjoyed! For the lazier days, deliveries from PRESS Health Foods and Peardrop London have been heavenly, and a recent spoiling delivery from Hakkasan was a true isolation highlight.
If you could visit any art gallery or museum in the world right now, where would it be?
The Met, because after hanging with Botticelli, Rembrandt, Degas and Rodin, I could meet up with my sister Claire, and my niece and nephew, Willow and Zac, who all live in New York, and whom I was unable to spend Easter with this year.
Have you picked up any hobbies in isolation?
If one good thing has come out of this period of isolation for me, it has been discovering the kitchen, somewhere I've made excuses 'a-plenty to avoid in the past! Trialling out new plant-based recipes (particularly those of Anna Jones and Ottolenghi) has been a bit of saving grace in terms of my energy and focus.
Any lockdown discoveries?
Mainly how much money you can save when you make your own cappuccinos every day! I bought a terribly swanky Nespresso Machine at the beginning of the lockdown and it has become a most treasured NBF.
Any lockdown saviours?
My Dyson Airwrap which transform me from a bedraggled cave woman to, well, a less bedraggled cave woman with beachy waves in mere minutes, and my wonderfully charismatic cats, Harry and Lloyd, who have been the ultimate sweet and cuddly company.
What is the first thing you will do when out of lockdown?
HUG. And in between all the hugs, I will be heading to Taylor Taylor London to touch up my roots, Sophie Gass to transform my claws, to Coya Mayfair for a sinful amount of guacamole and tacos, and to the Electric for a Picante de la Casa (or five) with my girlfriends.
What's on your wishlist?
After months spent in slippers, give me some heels and meet me on the dancefloor!
Photo credit @Mooez.
SHOP KELLY'S STYLE
19 May 2020
---