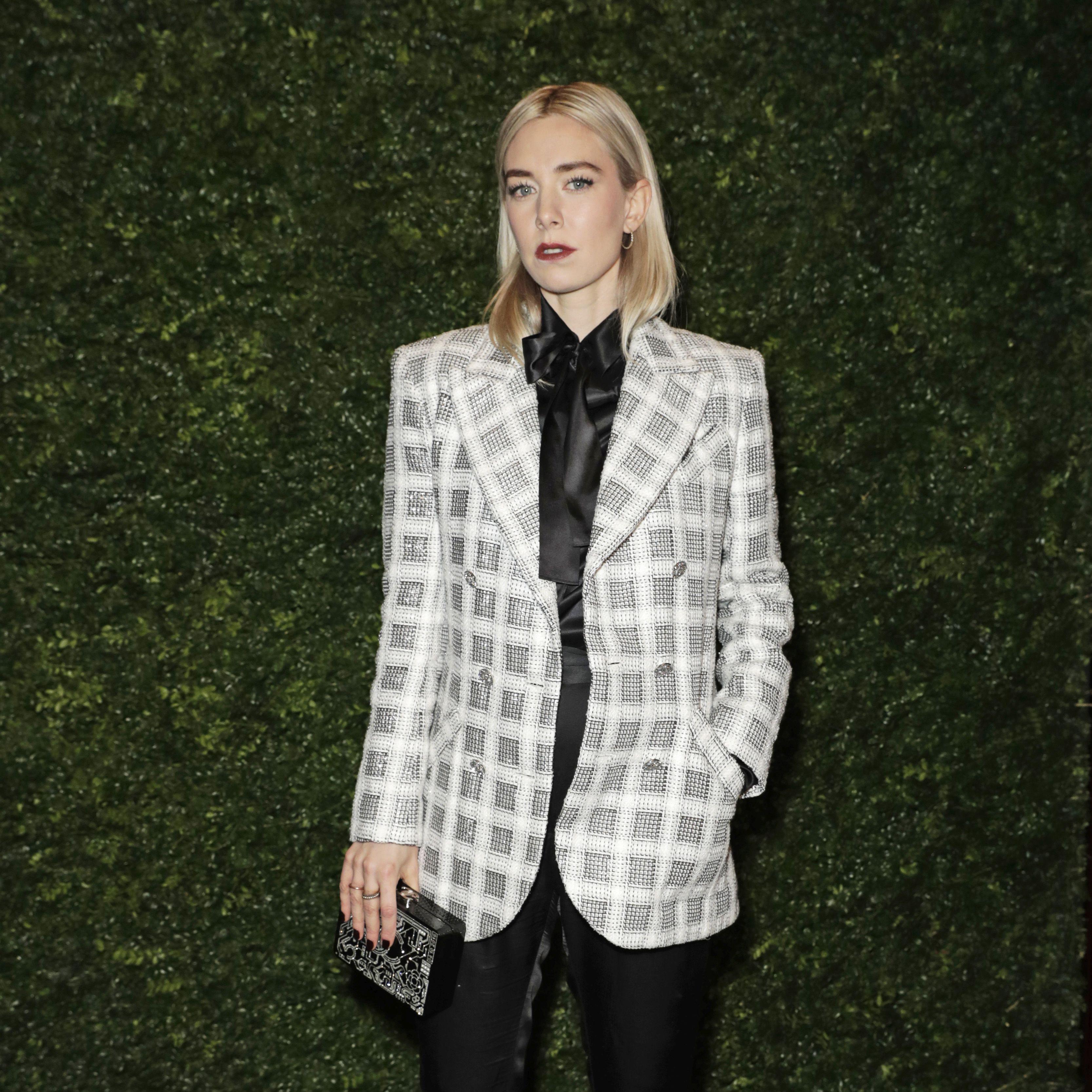 #Throwback: The Crown stars wear Rupert Sanderson
While the world has ground to a halt (yet again!) due to the Covid-19 pandemic, we will be taking a look back at some of our favourite celebrity moments over the years.
The team at Rupert Sanderson are excited about the launch of season 4 of the Netflix series 'The Crown' on the 15th November. We have been thrilled over the years that many of the stars of 'The Crown' have worn our shoes at press events and on the red carpet. We have compiled some of these moments here!

Claire Foy
Claire Foy played Queen Elizabeth II in seasons 1 and 2. We are delighted that Claire, has worn Rupert Sanderson several times over the years, including at the Met Gala in 2017. Here she wears our classic Myril Sandals while promoting her 2019 film 'First Man'

Vanessa Kirby
Vanessa Kirby joined Claire Foy in seasons 1 and 2 as Princess Margaret. Nominated for an Emmy and winning a TV BAFTA, Kirby's portrayal is among the most memorable of the series. Vanessa has been an incredible supporter of Rupert Sanderson over the years – here she is wearing our Balance pumps at this year's Chanel BAFTA event.

Oliva Colman
Olivia Colman took over the role of Queen Elizabeth II for seasons 3 and 4. Winning a Golden Globe for her role and nominated for an Emmy, her performance has been applauded by critics. We were delighted when she wore some of our mid heel pumps for the premiere of 'The Favourite'.

Gillian Anderson
We are very excited to see actor Gillian Anderson take on the role of Margaret Thatcher in the upcoming season 4. She is photographed here wearing our Melissa Sandals last year.

Erin Doherty
Actor Erin Doherty made her television debut in 'Call The Midwife' before joining 'The Crown' in season 3 as Princess Anne. A prolific theatre actor, her portrayal of the Princess Royal has been warmly received. She wore a pair of our classic Misty Slingbacks in a series of interviews promoting the series last year.

Emerald Fennell
Also joining the cast in season 3 was actor, writer and director Emerald Fennell who took on the role of Camilla Parker-Bowles. Emerald is photographed earlier this year at the Golden Globes, where she wore a pair of our classic Malory Pumps.
Get The Look
13 November 2020
---