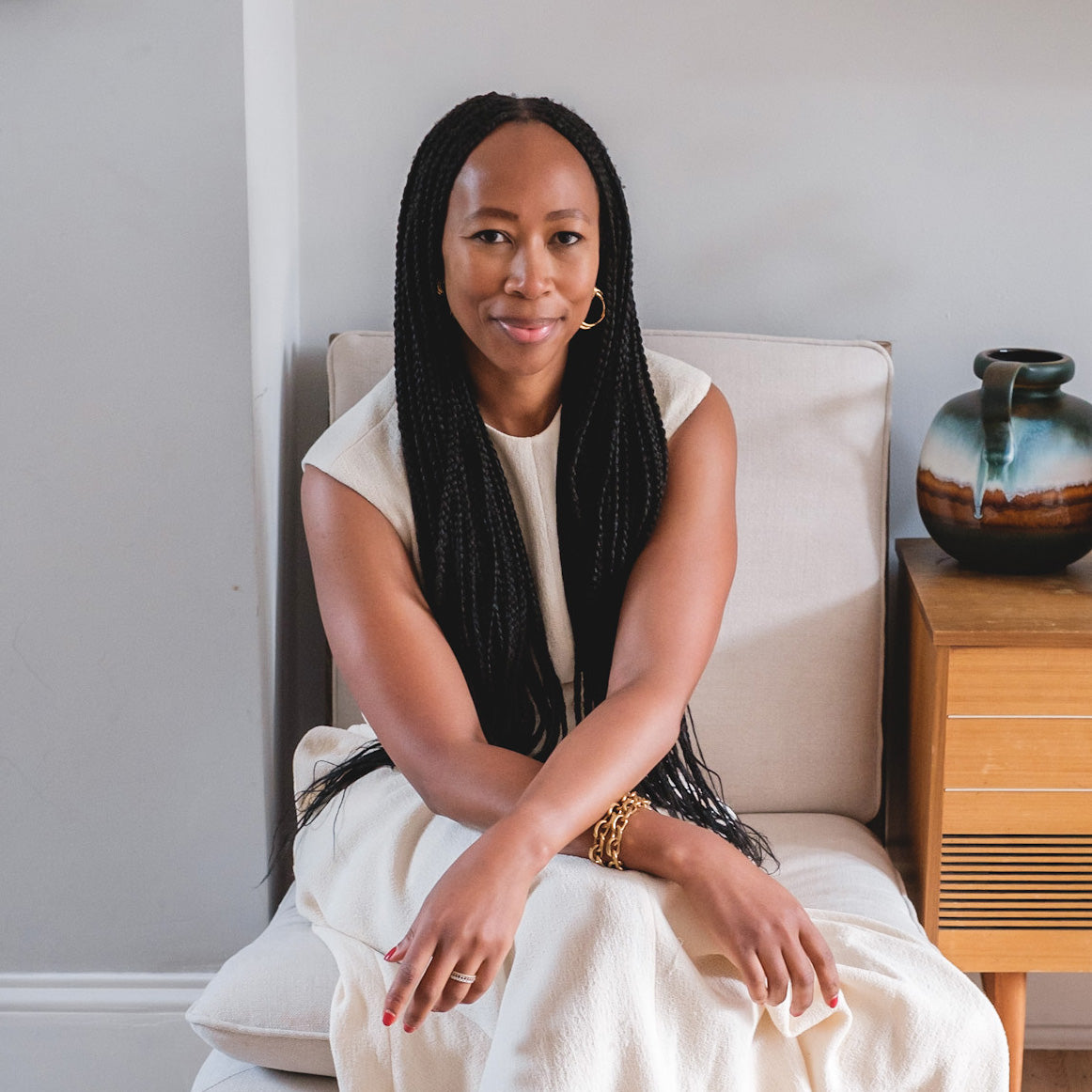 In My Shoes: Thandi Maqubela
Thandi Maqubela, also known as The Sartorial Lawyer, is a successful Legal Director. South African born and London-based for the past decade, Thandi channels effortless style and grace, whether she's in sharp tailoring, flowing dresses or an outfit for the beach. Combining a sense of authenticity, femininity and polish, Thandi is a role model both in and out of the boardroom. Follow @thandimaq
Tell us a little about you.
I'm a legal director working and living in London with my husband and toddler son. I'm South African and have been living in the city for just over 10 years. Alongside my legal career I have a passion for travelling, fashion and all things beauty with a focus on skin care. I'm also a self-confessed bibliophile.

How do you start your day?
Our son is going through a period of early waking so that's how my day has been starting recently which depending on how early it is will have an impact on how fast I reach for my first coffee. I typically start with a cup of warm water while getting him ready for the day. I then try to fit a run or a workout in before starting on my workday.

What is your fashion philosophy?
I think clothing is a very valid tool of self-expression so with that I think the choice we make around what we wear should reflect our personality while still feeling comfortable in them - this applies in the context of what I wear to work as well as in my downtime.

Can you share a styling trick with us?
I'm always drawn to dresses as I feel most comfortable in them. I think if you're wearing something you feel you can move effortlessly in, then the confidence will naturally flow from this.

What inspires you?
There are almost too many people and factors to mention as I feel I draw inspiration from a multitude of people and things. I've noticed that it's not always women or factors within my immediate career sphere. I think this is because I believe we can learn so much from others who don't work or think in the same way as we do. I guess this means I'm always up for challenge!

How do you unwind?
Nothing beats a long hot soak in a bath with a good book.
If you could visit anywhere in the world tomorrow, where would it be?
Without a doubt this would be Cape Town as this is home for me.
Can you tell us something you discovered recently?
This is somewhat random but it's a new-found appreciation for figs!
What is the best part of your job?
Without a doubt it's working with and leading the lawyers in my team, I get such a great sense of satisfaction when I see them develop and achieve their aspirations.
Which shoes do you love this season?
I adore the Denica Chrome Rosa Patent shoe - the colour is so pretty and it's a heel I'd wear at work and outside the office.
Shop Thandi's Style
14 April 2023
---