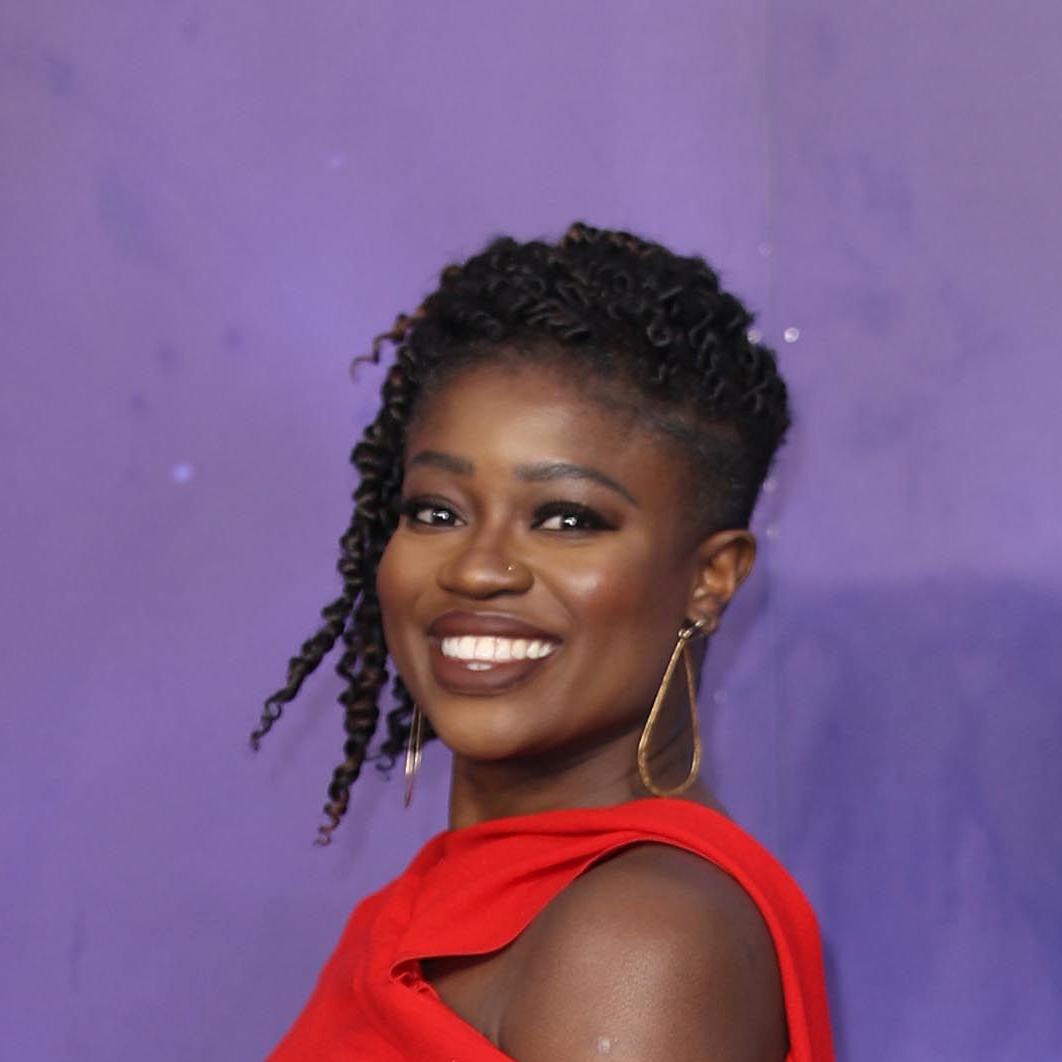 The Isolation Interviews: Clara Amfo
Clara Amfo is best known for her 10am -1pm BBC Radio 1 show, and its world famous Live Lounge slot. Clara's show has seen her interview the world's most prolific artists from Jay-Z, Ariana Grande, Kendrick Lamar and Pharrell Williams to name but a few. No stranger to the red carpet, Clara joined the BAFTA TV Awards presenting team in 2018, and has hosted the ITV2 coverage of the BRIT Awards since 2016. She also sits on the judging panel for the prestigious Mercury Music Prize. Clara's passion also extends to film, where she regularly covers red carpet live and backstage interviews at world premieres. Live music is Clara's true love, and she is part of the core presenting team for Radio 1's Big Weekend and Glastonbury. January 2020 saw the launch of Clara's podcast, This City, where she interviews some of London's most recognisable names. Follow @ClaraAmfo.
Where are you writing this?
From my cozy bed, in my messy bedroom.
What are you reading?
'Liberation Through Hearing' by Richard Russell. It's all about his life and love affair with music and the record label XL which has been involved in the careers of Adele, Giggs, MI.A. The Prodigy, The xx to name a few. His passion fuels his memory and you feel like you're in the room with every artist he speaks of and on the dance floor of every rave he's been to.
What are you watching?
Like everyone I was deeply in my feelings after binging 'Normal People'. 'Never Have I Ever', 'Unorthodox' and 'Hollywood' on Netflix all got watched in their entirety on separate days. I have also stayed faithful to my Shonda Rimes fandom with 'Grey's Anatomy' and 'Station 19'. Next on my list is that Michael Jordan documentary 'The Last Dance'.
What are you eating?
I'm a verrrry basic cook. I did make a peanut butter Oreo cheesecake the other day which was pretty banging if I do say so myself! I haven't given in to the banana bread movement yet. My next baking adventure will be a Red Velvet cake. It's my most favourite.
Have you picked up any hobbies in isolation?
I started hula hooping, which I really enjoy. It makes me feel like an over excited little kid.
Any lockdown discoveries?
On a personal level, even though I'm a gregarious person who loves to be around people, I have discovered that I truly love my own company! I've also discovered that bits for the kitchen are my kink. I am now in possession of a food steamer, mini wok and a sexy black frying pan cover that are now my pride and joy lol.
Any lockdown saviours?
Facetime, being about to see my mum's face has as we talk has genuinely saved me, catching up with her is the highlight of my day.
What is the first thing you will do when out of lockdown?
Get in a taxi to my mum's house to hug her for a good few hours, then going to the club and not leaving until 6am.
What's on your wishlist?
Those gold Soraya's are pretty sexy!!
SHOP CLARA'S STYLE
12 May 2020
---