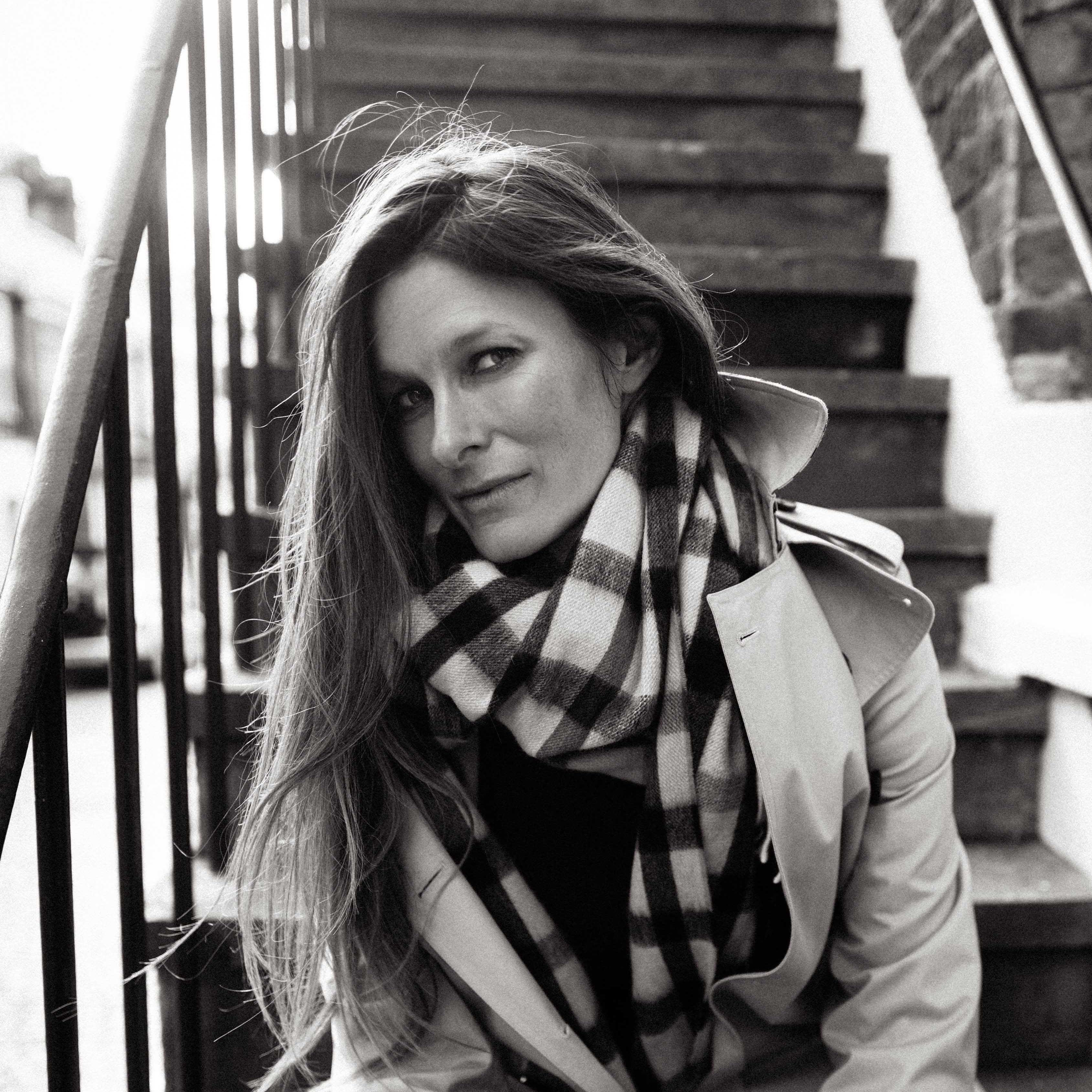 The Isolation Interviews: Hannah Teare
Effortlessly stylish Hannah Teare is a Freelance Fashion Stylist and Creative Director. Formerly Fashion Director at Tatler and FT How To Spend It, Hannah has shot editorial for titles around the world, including American, British and Chinese Vogue, Harper's Bazaar, Sunday Times Style and Vanity Fair. Hannah is also a brand consultant, and has styled A-List celebrity clients both on and off the red carpet. Follow @hannahteare.
Where are you writing this?
In my back garden, sun is shining, bees are buzzing, weeding and grass cutting jobs are on hold.
What are you reading?
I just finished 'Little Fires Everywhere' by Celeste Gn. A great read about two very different families whose fates are intertwined. I'm now reading 'Once Upon A River' by Diane Setterfield. A beautifully woven tale set in historic Oxfordshire.
What are you watching?
'Unorthodox'. An inciteful drama based on a young orthodox Jewish woman's story. Gripping.
What are you eating/cooking/baking?
In a nut-shell. Far far too much. The snacking is out of control - especially McVities Chocolate Digestives. We've also been cooking big hearty meals - I think I must be to do with being homebound. I just baked a rhubarb crumble. Next week we will attempt more salads and juices and hopefully a spring risotto if the grocers has some good bounty!!!
If you could visit any art gallery or museum in the world right now, where would it be?
Foundation Maeght in St Paul De Vence. It's up in the hills in the south of France, full of Chagall, Miro, Giacomettis and Kandinskys. The setting and the nearby Hotel the Colombe D'or would be a wonderful place to be. There is a beautiful terraced restaurant. Perfect for long lunches and sundowners. Several famous artists used to settle their hotel bills with paintings. I went there 20 years ago and long to go back.
Have you picked up any hobbies in isolation?
I am picking up my newborn son every other minute so there's not much time take up Spanish!
Any lockdown discoveries?
How wonderful it is to slow down. Mastering cocktail combos - the Pisco Sour in particular! Zoom dinner parties plus charades with mates - who knew!
Any lockdown saviours?
My little son's smiles and long walks in the sunshine. Also, as much as we all find social media bombarding it helps tremendously to keep us all connected and to direct energies to where we are able to help in these current times.
What is the first thing you will do when out of lockdown?
Hug my family, BFF's and PARTAAAAAAAAY - margheritas and champagne at the ready.
What's on your wishlist?
The Sabine in Mirage Sunset, - a fab print and great dancing shoe for summer parties - I fear my heel wearing may be a little out of practice post lockdown! If lockdown continues then the Estate in Leopard, then the Aruba (brown) and Willow (sunset too - so LUSH!)
Image Credit: Amelia Allen
29 April 2020
---